Hey guys! I've been a lazy blogger lately. I think I'm just a little exhausted with all the holidays stuff going on. I'm hoping to post a Pic2Book post next week and a Christmas giveaway so be on the look out for those. Anyways, here are two mini reviews for Just for Now by Abbi Glines and The Sea of Tranquility by Katja Millay. Click the images to read summary on Goodreads.
Just for Now by Abbi Glines
Rating: 3.5/5
I'm a huge Abbi Glines fan and I love all her books. This one was no different. Maybe that's why the 3.5 rating. To me it feels like I read it already or like I know what's going to happen next. This book is very similar to her previous books. Another think is that I felt that the ending was incomplete. For some reason I didn't get that "The End" feeling. But, I still liked it. In one hand the whole book feels like a déjà vu but in the other we have sexy, complex and amazing characters. I love her characters *sight*. This was a very fast and entertaining read. Hopefully, if there's another book in the series, we'll see something different. Maybe a bad girl and good boy match? How about Jess, Rock's cousin and Jason!? That right there my friends is a match made in drama heaven.
Amazon/Goodreads
The Sea of Tranquility by Katja Millay
Rating: 5/5
You know, it's ok to once in a while read a book that will break your heart in tiny little pieces. This book made me cry and laugh and cry some more. It was beautifully written and amazing in so many ways and sad and... and... hold on I'm crying again. The Sea of Tranquility was very overwhelming to read at times. To enjoy this book you need patience. Sometimes I didn't understand why Nastya acted the way she did, hell, I don't think she knew why either. But that's where the patience comes in handy. The beginning is a bit slow and confusing but after the first few chapter the reader will begin to understand the story. I know I said that this book will break your heart but it will also restore your faith in humanity. If you are like me you will cry tears of joy when you read the last sentence.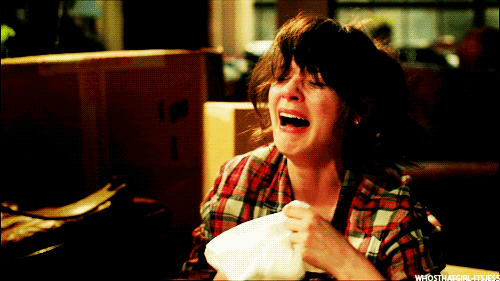 Amazon/Goodreads